With each new version of the Analyzer software it gets better and more feature rich, and version 1.12 is no exception! This list highlights some of the changes. For a full list of release notes click here.

Updates DLL and Performance
The number of included DLLs and dependencies has been reduced in this release. In addition the remaining DLLs have been updated to better work with the latest Windows 10 OS updates. This provide for better performance and graphics options within the Analyzer.

Snap To Grid.
The new 'Snap To Grid' setting in the General tab of the settings dialog will make sure all windows that are moved or resized will line up with the square grid. This allows you to more easily align traces for a better looking layout. This is on by default.

You can specify whether or not the grid is displayed by toggling the 'Show Grid' setting in the General tab of the settings dialog. By default the grid is not displayed. The size of the grid can be specified using the 'Grid Size' drop down in the General tab of the settings dialog. The default grid size is 5.

New ZOD2 File Format.
There is a new data recording file format called ZOD2. This brings various improvements over the original format that allows for more accurate lap timings and sectors times. In addition it will help get rid of partial laps that could sometimes occur with the ZOD file format.

This new file format will also allow for better future expansion. As of this release it is only associated with Kart Racing Pro. Other sims will be supported in future releases of the Z1 Analyzer.

Cylinder Head temperature.
There is a new trace for Cylinder Head Temperature. This is available under the Engine State sub menu. You can set the color of this trace in the Color tab of the settings dialog. Commercial users can set minimum and maximum value alerts for this trace in the commercial tab of the settings dialog.

Brake Lockup Analysis Screen
The brake lockup analysis screen now works with sims that report negative wheel RPS rates, such as RaceRoom.

New Calculator Options for Custom Traces.
There are two new buttons in the custom trace layout operators section. The ABS (absolute value) button will convert any value to a positive value. The NEG button will multiply the appropriate value by negative one (-1).



Just $24.99!


Snap to Grid: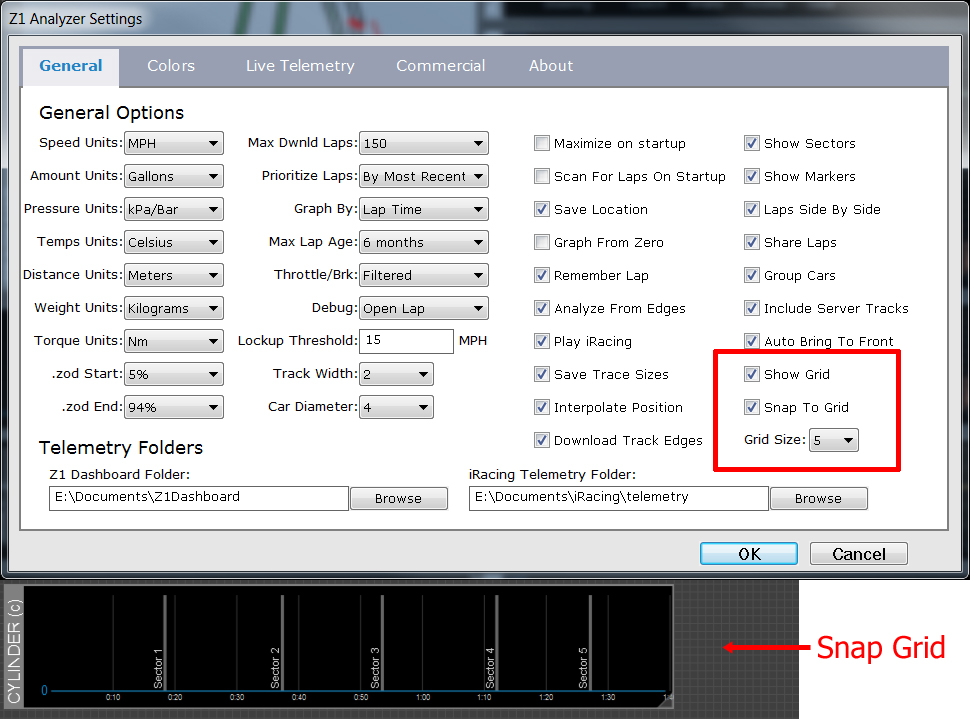 Cylinder Head Temperature Trace:




Brake Lockup Analysis: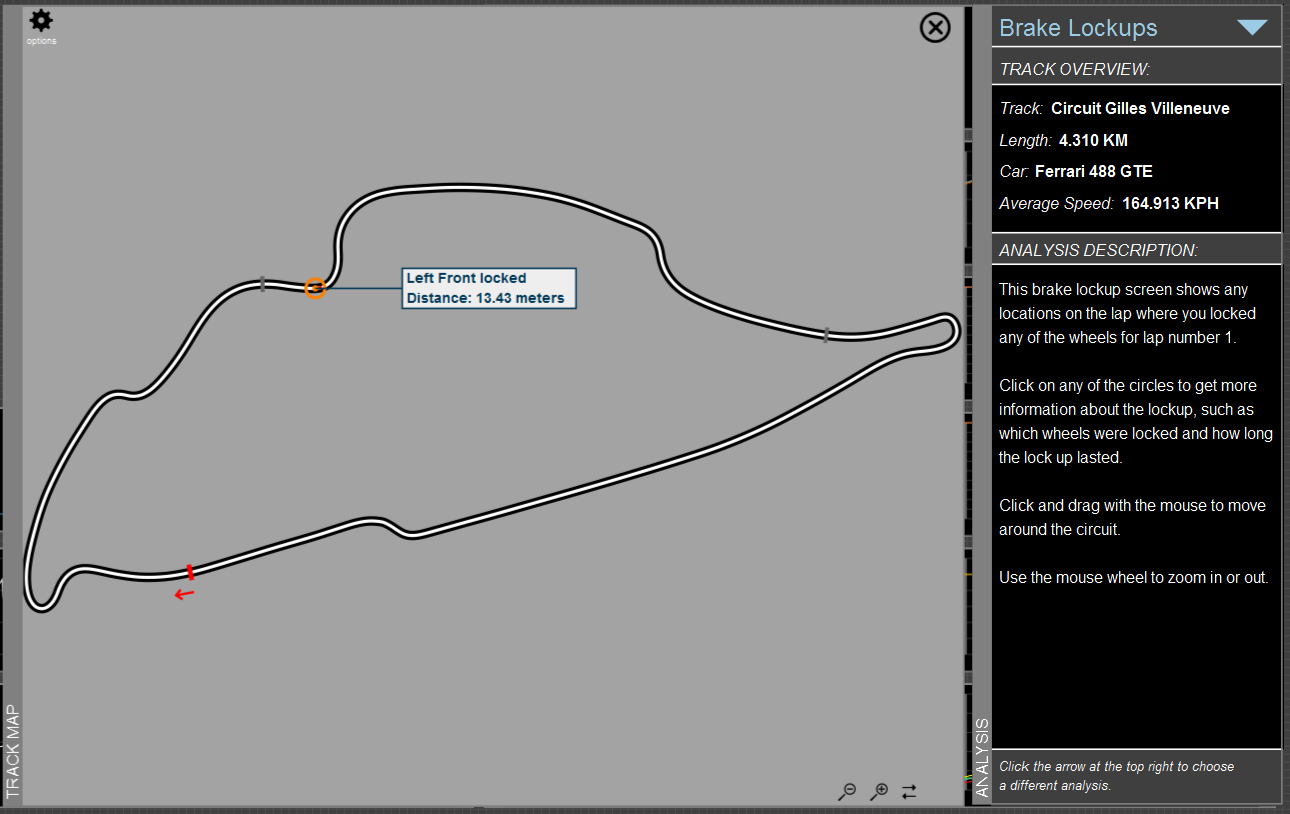 ABS & Neg Buttons: