With each new version of the Analyzer software it gets better and more feature rich, and version 1.13 is no exception! This list highlights some of the changes. For a full list of release notes click here.

Improved Rendering.
The rendering of the throttle/brake overlays on all track maps in the various analysis screens has been improved. It is now smoother and even more accurate than before. We have also improved the rendering of side by side laps for Speed Comparison, Brake Points, and Understeer analysis screens. The rendering is smoother and eliminates the jagged edges that sometimes occurred on various track maps.

keyboard Accelerators.
We have added many keyboard accelerator options to the Z1 Analyzer. This lets you select various menu options using keyboard shortcuts instead of hte mouse. You can also scroll the lap selection dialog by using the keyboard arrow buttons as well as the mouse wheel and mouse click and drag.

New Button Placement.
The button placement has been rearranged to a more logical layout. All buttons associated with the track map are not in the header bar of the track map. These include the play/stop buttons; the flip and rotate buttons; the toggle for the throttle/brake overlay and the 3D map option; and the save track button.

ZOD2 File Format.
The ZOD2 file format is now supported by Assetto Corsa, Race Room, Project Cars 1 & 2, and rFactor 2. This new format improves the accuracy of lap times and sector times, as well as adding addtional data.

Improved Trace Display Menu
The menu items in the Trace Display menu now show check marks next to them when their associated item is displayed, and no check mark when it is not. These menu items now also include the name of the trace being displayed. This should make it easier to see which trace is being referenced, especially if the traces on the display are not in their original order.



Just $24.99!


Improved Rendering: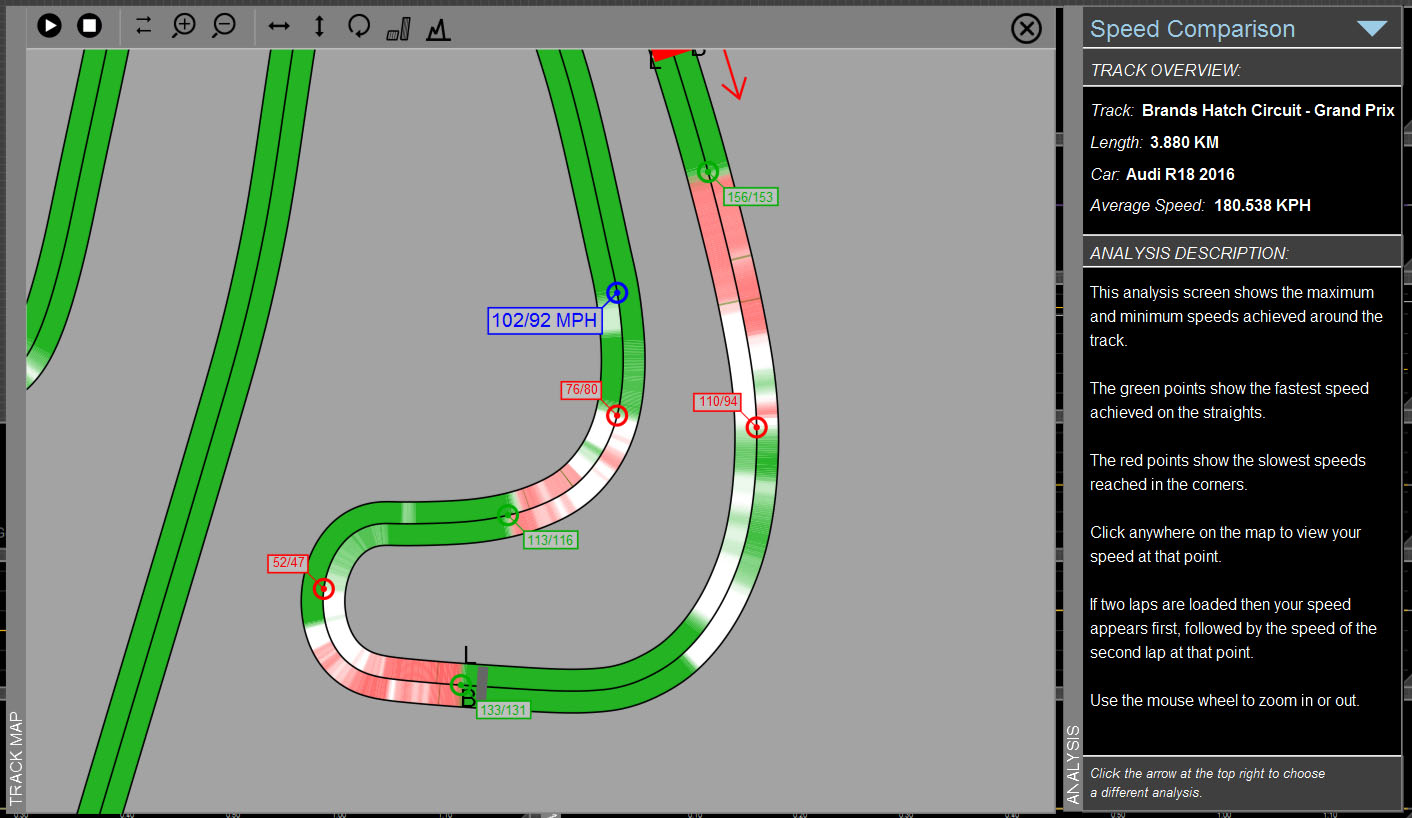 New Button Placement: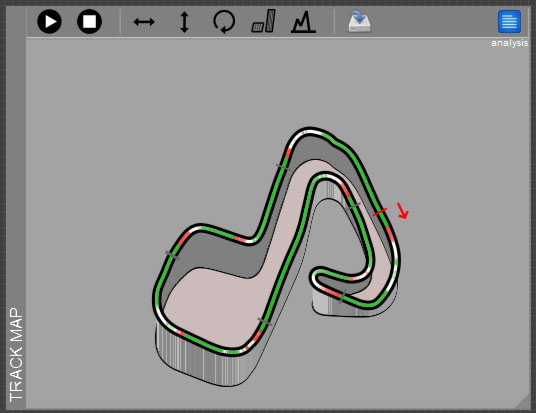 Keyboard Accelerators:



Improved Trace Display Menu: