With each new version of the Dashboard software it gets better and more feature rich, and version 4.10 is no exception! This list highlights some of the changes. For a full list of release notes please see the release notes page.

Cosworth Porsche Dashboards
With the Z1 Dashboard software now being used in simulators by Porsche, we have unparalleled access to dashboard data that gives us the ability to make top notch dashboards not found elsewhere. Version 4.10 of the Dashboard software adds ten new Cosworth Porsche dashboards. This include 4 race versions and a pit version. And each of those 5 dashboards has two variations, one with shift lights and one without. This gives you a huge amount of flexibility to create the perfect dashboard sequence for your needs when driving the Porsche 911 cars.

Improved Z1 Analyzer Integration
The Z1 Dashboard will now check the Z1 Analyzer database to see if there are laps that match the current sim, track and car and if there are will display those results (numbers of laps and fastest lap time available) in the Standings display of the garage screens. This allows you to easily see if there is a lap in the Z1 Analyzer that you would compare yourself against in order to see where you could gain time.

Speech and Sector Times
The recording and speaking of sector times have been implemented in Automobilista and RaceRoom. This makes the virtual engineer even more complete when using those sims. As you finish each sector the Z1 Dashboard will announce the sector time and whether or not it is a personal best for the session. If it isn't a personal best, then you'll hear the time delta to your personal best. All this makes it even easier to focus on the racing and improving your speed.

Pit Lane Improvements
The pit stall countdown speech option has been improved. Previously you had to have the Pit Info dashboard displayed in order to hear the countdown. With the latest version, it doesn't matter which dashboard you have displayed, you will still get the pit stall countdown if your sim supports it.

In addition under the Strategy tab you can now enter the pit lane speed limit for the current track. Some sims will provide the Z1 Dashboard with the pit lane speed limit, but many don't. So by specifying what it should be in the Strategy tab you can use all the pit limiter dashboards with any sim.



Just $24.99!


Porsche 911 GT3 Cup Simulator: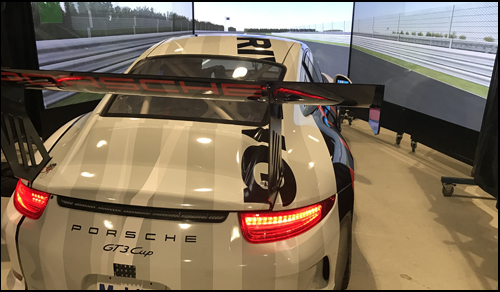 Cosworth Porsche Dashboards: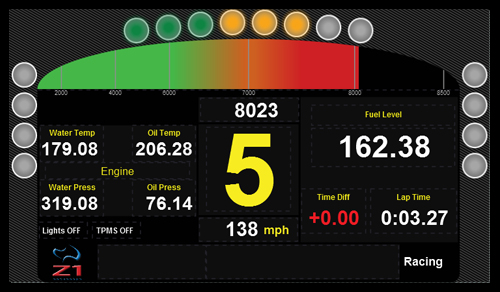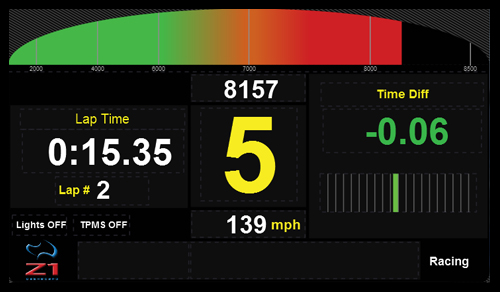 Improved Z1 Analyzer Integration: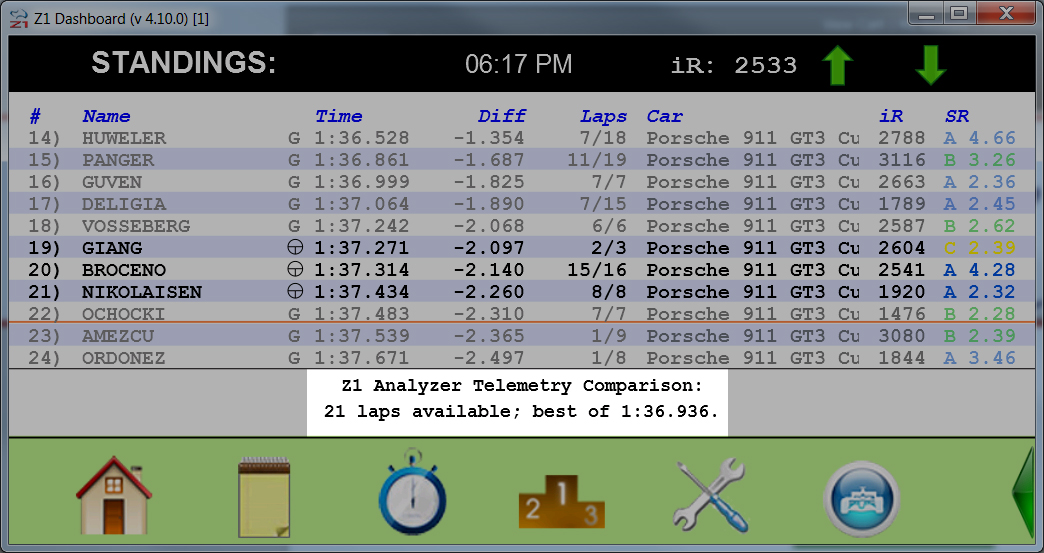 Pit Lane Improvements: