With each new version of the Dashboard software it gets better and more feature rich, and version 4.12 is no exception! This list highlights some of the changes. For a full list of release notes please see the release notes page.

Codemasters F1 2016/2017
The Z1 Dashboard software is now compatible with Codemasters excellent F1 2016 and F1 2017 sims. You can now get all the benefits of the Z1 software when racing in this fantastic Formula One simulation. With over 100 dashboards available, and help with race strategy, fueling, opponent positions, and telemetry the Z1 is a must have for the serious F1 sim racer!

Assetto Corsa Opponents
We've created a Python plug in for Assetto Corsa that allows the Z1 Dashboard software to receive information on the other cars in the session so that you can now view them on the track maps just as you can with the other sims. This includes the type of car, the driver's name, their best and last lap times, when they last pitted, etc. The plugin is located in documents/z1dashboard/plugins/assettocorsa. There you will find a folder called Z1Dashboard. It contains the plugin 'Z1Dashboard.py'. Copy the entire folder into Program Files (x86)\Steam\steamapps\common\assettocorsa\apps\python. (You should end up with the Z1Dashboard folder inside the python folder. And that Z1Dashboard folder should contains a file called 'Z1Dashboard.py' and two other folders called 'lib32' and 'lib64'.

Support for Multiple LCD Screens
Multiple LCD Screens are now supported, up to a maximum of 6. When you start the Dashboard if a screen is present and not currently being used the instance will display itself on that screen. From that point on it will always look for that same screen when attempting to display. If it can't find that screen in the future, then it will randomly choose from any available display. There is a new option in the Display tab of the settings dialog called 'LCD Serial #'. This displays the serial number of the screen being used for the display. Each screen has a unique serial number. So if you enter a different serial number here it will look for that screen and try to display on it. If you erase this serial number then the Dashboard will randomly choose any available LCD Screen to display upon.

New Dashboards
Five new dashboard are available. A new Standings dashboard (Standings Dash 2) which displays the data in a slightly different format and includes both the driver's fastest lap time and their last lap time.

A new Ahead/Behind dashboard (Ahead/Behind Dash 2). This displays the last lap time and fastest lap time for the drivers directly ahead and behind you on the track. In addition you also get deltas to those times from your own last lap and fastest lap. This helps in determining if you are gaining or losing to the car ahead or behind during a race. Note the Ahead/Behind dashboards shows the car right in front or behind you on track regardless of their position in the race. This is different to the Track Map dash #3 which shows the driver ahead/behind you in position. So if you are in 6th place, and there are two cars in between you and 5th place, the Track Map #3 dash will disregard those cars and display the driver in 5th place. Make sure you utilize both of these dashboards to their intended purposes.

Two new track map dashboards are available (#9 and #10). These incorporate the two Ahead/Behind dashboards into the track map style dash.

The new Z1 Dash 1. This incorporates a g-force meter, laps times, and basic car information.



Just $24.99!


Codemasters F1 2016/2017: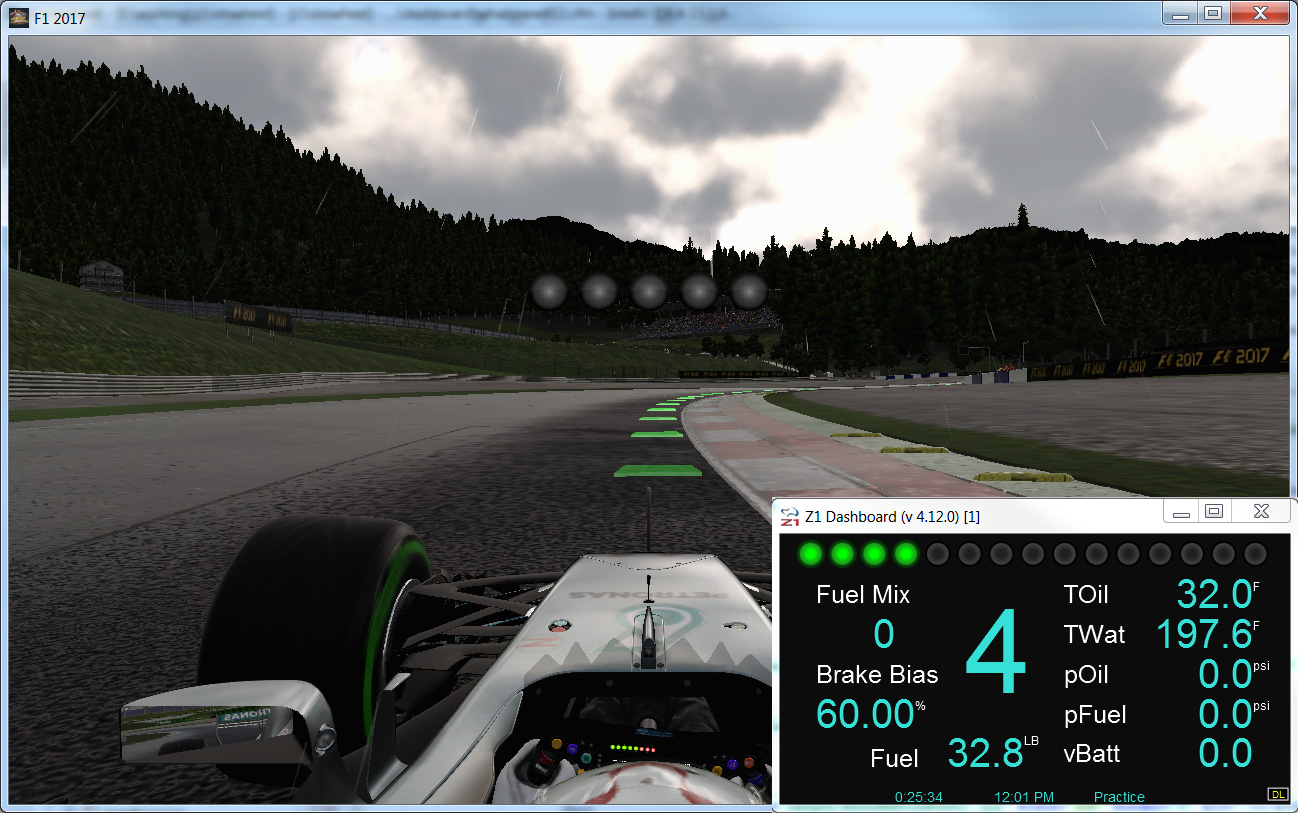 Assetto Corsa Opponents: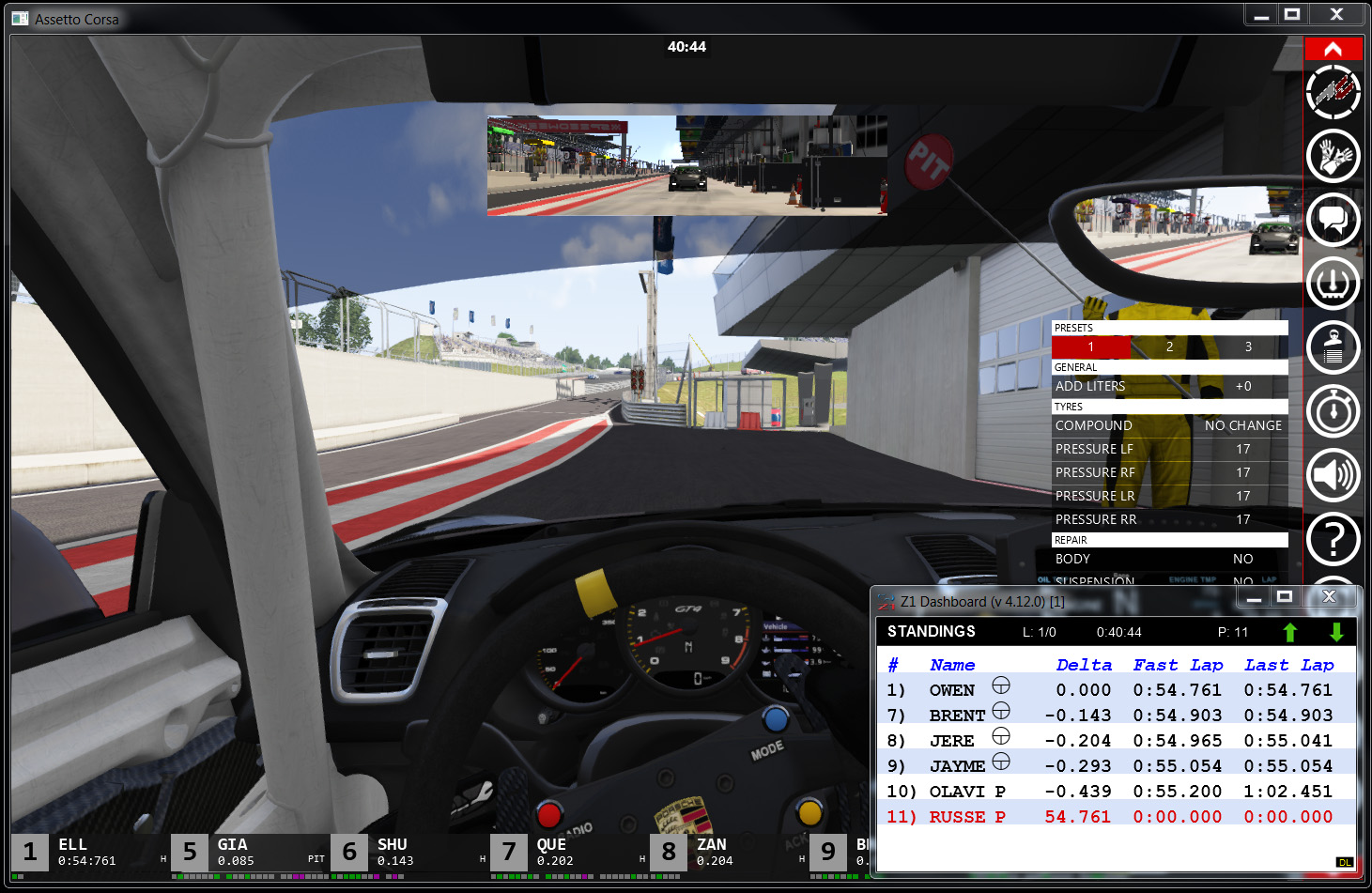 Multiple LCD Screen Support: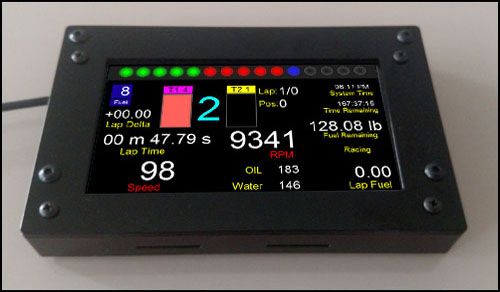 New Dashboards:
Ahead Behind Dash 2: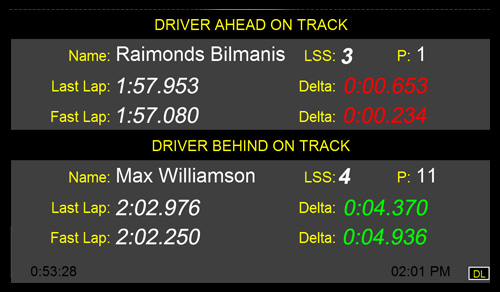 Z1 Dash 1: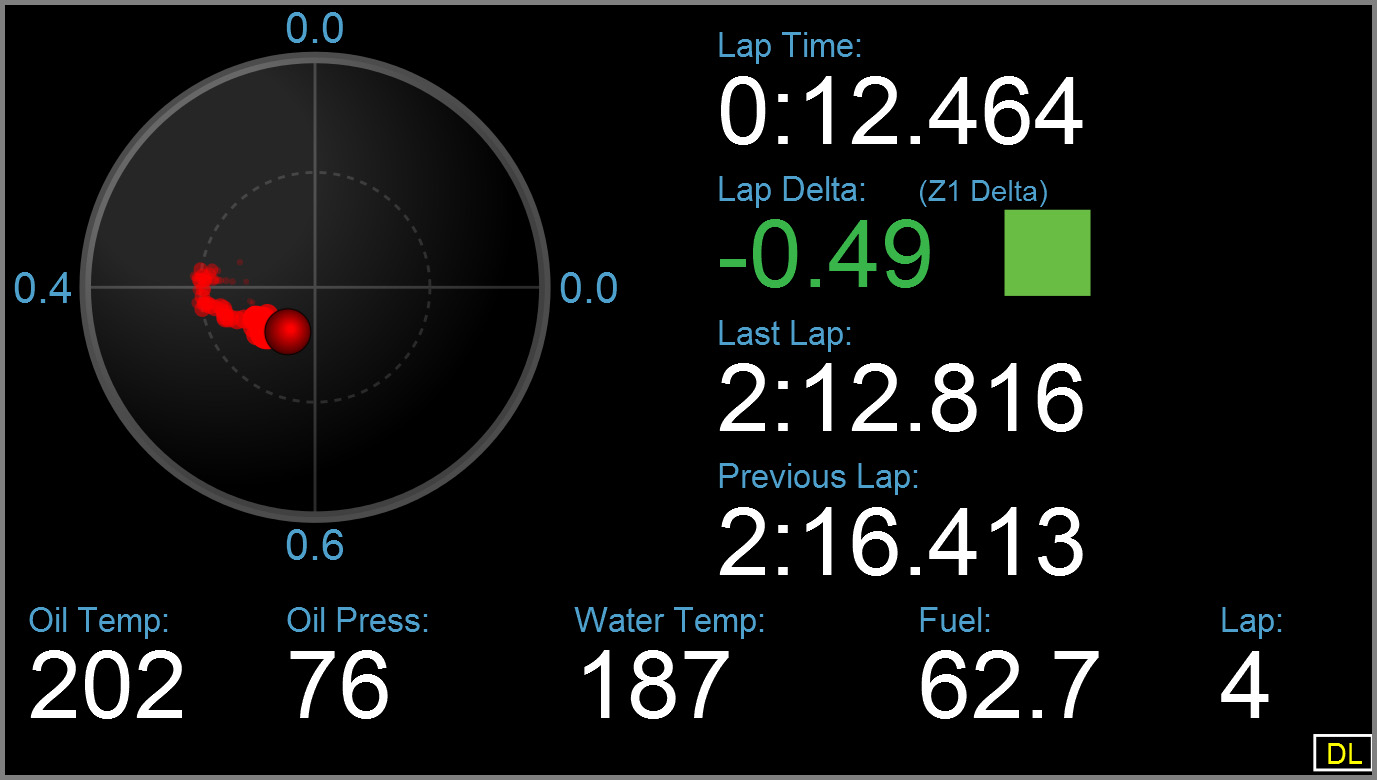 Track Map 9: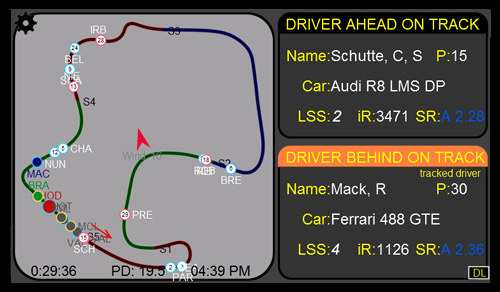 Track Map 10: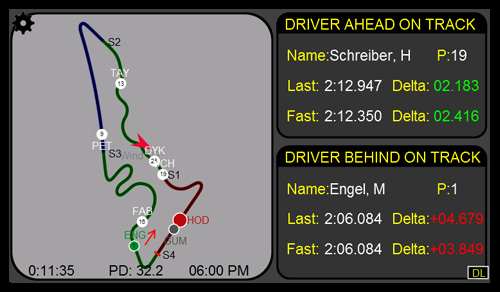 Standings Dash 2: