With each new version of the Dashboard software it gets better and more feature rich, and version 2022.1 is no exception! This list highlights some of the changes. For a full list of release notes please see the release notes page.

Drag and Drop Reordering of Dashboards
In the Car tab of the settings dialog you can now reorder the dashboards for a car by clicking and draging them to where you want them to be.

Compatibility with version 2022.1 of the Z1 Designer
All the new design elements included in verson 2021.1 of the Z1 Designer are supported by this version of the Z1 Dashboard. These include Conditional Text, Flat Track Maps, the various new data channels and widget options.

Support for Rexing Wheels
Rexing wheel LEDs are now supported.

Pre-scanning of laps for easier access from the Z1 Analyzer
This works in conjuntion with telemetry recording. When you exit the car with telemetry recording active and this option active the Z1 Dashboard will scan the laps that were just recorded and add them to the Z1 Analyzer's list of laps. The next time you start the Z1 Analyzer these newly scanned laps will be available for you to open immediately without having to perform a lap scan.

New Title Bar Design
The title bar is now incorporated into the Z1 Dashboard window. It will be displayed whenever you move your mouse over the window. This will allow you to move, resize and close the Dashboard window. When you move your mouse outside the window the title bar will disappear.

Live position changes for iRacing
In iRacing positions during a race are now updated in real time. Previously they were only updated when you crossed the start/finish line.



From $24.99!


Dashboard Reordering: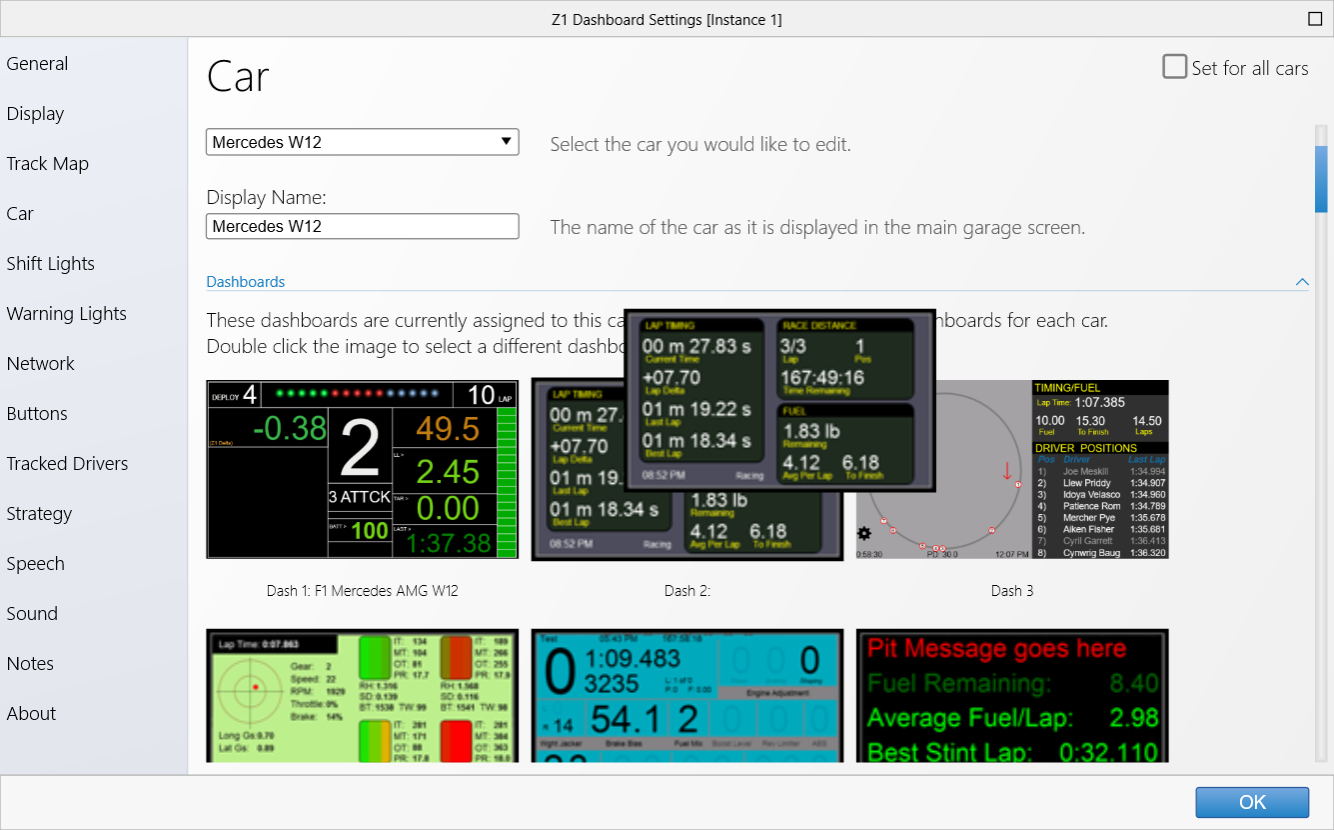 Designer 2022.1 Compatibility: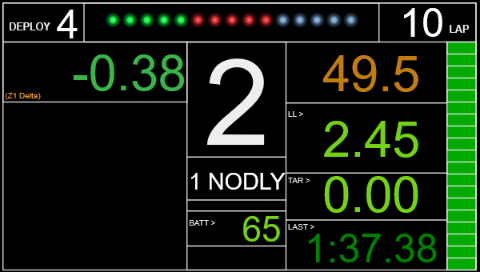 Rexing Wheel Support: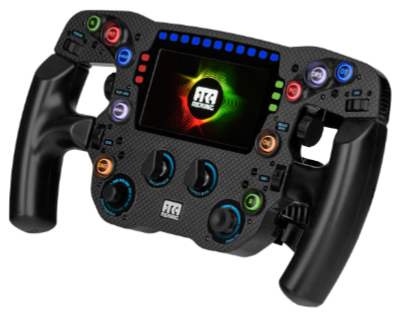 New Title Bar Design: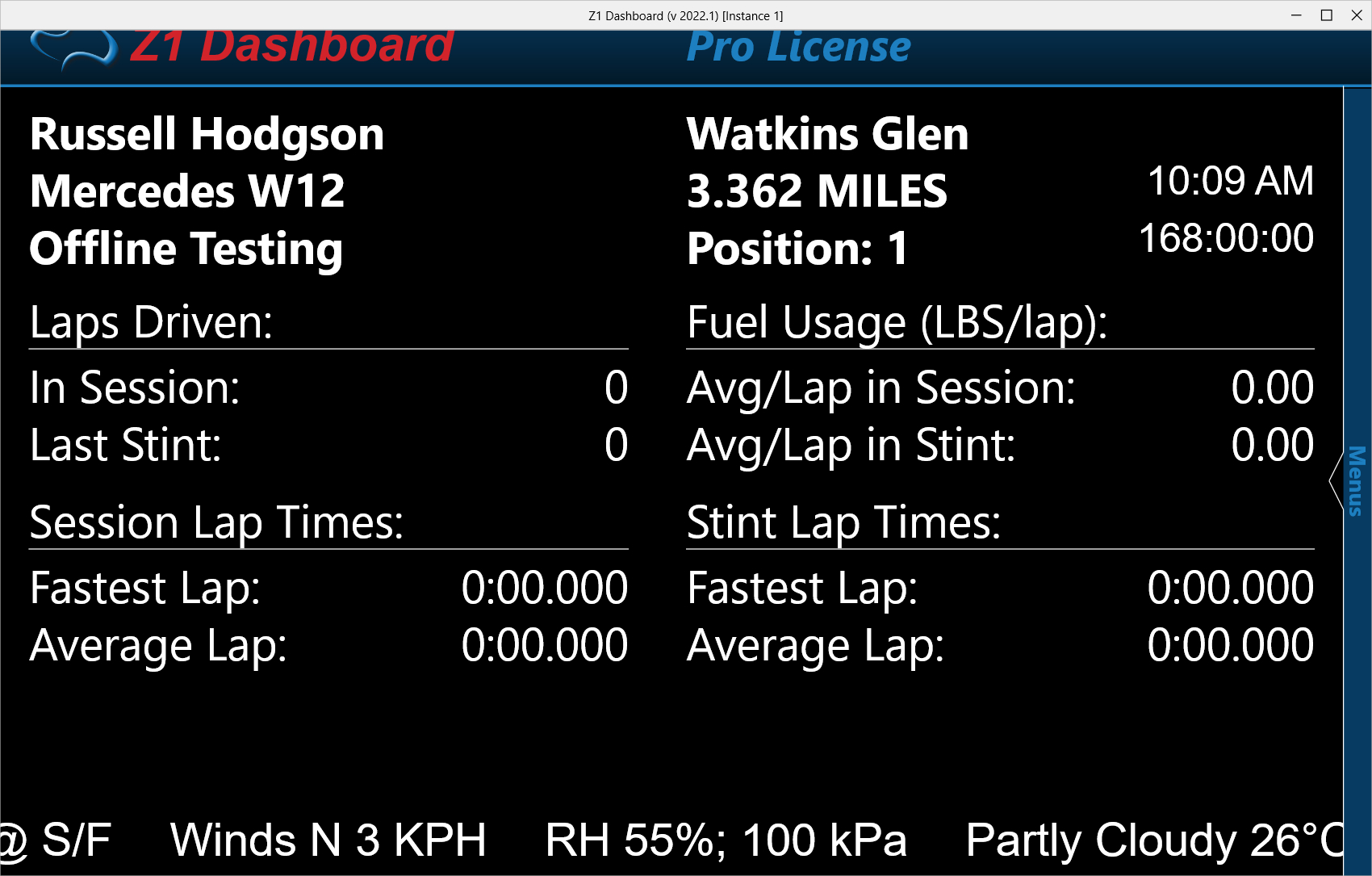 New Menu Access: