With each new version of the Designer software it gets better and more feature rich, and version 2022.1 is no exception! This list highlights some of the changes. For a full list of release notes click here.

New LED Group Tool
This tool lets you create multiple LEDs at once. You drag out a rectangle using the tool. This rectangle will then be filled with evenly spaced LEDs. You can choose the number of LEDs, the type of LEDs (circular or rectangular) and their color. When they are arranged as you want them click the 'Create LEDs' button in the LED Group's object properties window.

New Conditional Text Tool
This tool lets you tie the display of text to a data channel. You can then set the text to be displayed based on the values of that data channel.

Redesigned Open Dashboard Dialog
The Open Dashboard dialog has been completely reworked. It now is similar to the Dashboard Gallery. It displays a preview of the dashboard along with its name, folder path, and creation date. You can sort the display by name or creation date. To open the dashboard just double click on the desired preview.

Object Pinning
Objects can now be 'pinned' to the left edge, right edge or bottom edge of the dashboard window. If an object has one or more of its sides pinned, then as the user adjusts the size of their dashboard window, that edge of the object that is pinned will always stay connected with the edge of the window.

Animated Warning Objects
You can now specify a flash speed for any warning. To do so enter the number of milliseconds for each flash in the warning properties window. A value of zero will display the warning consistently without flashing.

To preview the warning flashing click the 'Animate' checkbox in the warning tool's properties window.

Flat Track Maps
A flat track map is a single straight line going from left to right. This allows for track maps that take up less space than the full track map.

New Standings Options:
'Show Your Class Only' - this will only show cars that are in your class in the race.

'Display No Change As' - this lets you set what will be displayed in the iRating change and Position change columns when there has been no change from the original value. The default is a zero (0).

Added Car Class, Class Position, Driver Incidents, Team Incidents. Note not all sims supoprt these.

Multiple new data channels
ERS level percentage; ERS Lap Level Percentage; DRS Uses; Brake Bias Fine; MGUK Deploy Mode; Energy ERS Battery Percentage; Incident Count - Team; Incident Count - Me; Incident Count - Driver; Joker Laps Remaining, Push to Pass Count. Note not all sims support all channels.

New Warning Options
Engine Stalled, P2P (Push to Pass) Engaged, On Joker Lap.

New Widget Options
Session State; Session Type; Position After Stop; Position/Total Cars; Laps Number of Total Laps, Track Map Settings.





LED Group Tool: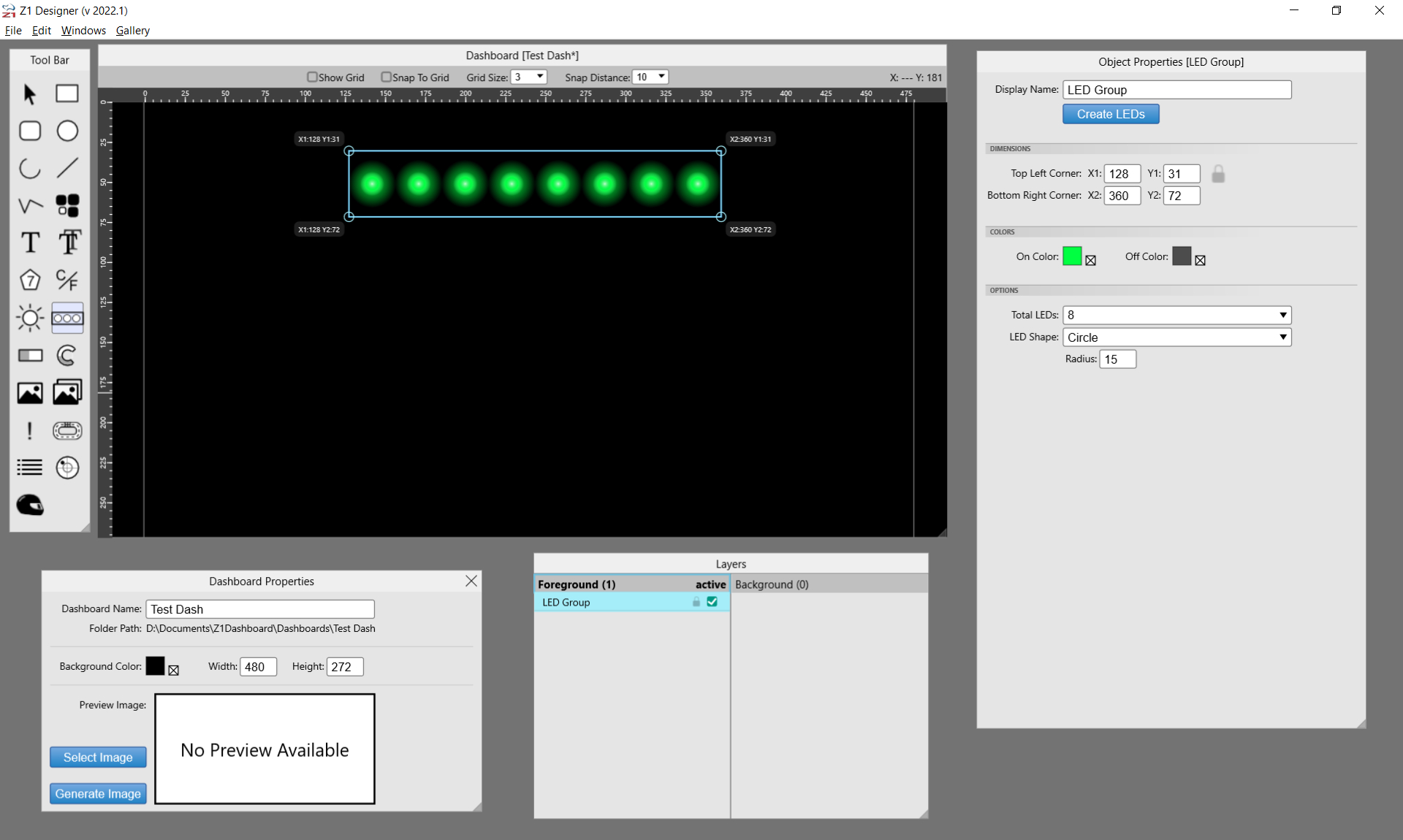 Conditional Text:



New Open Dashboard Dialog: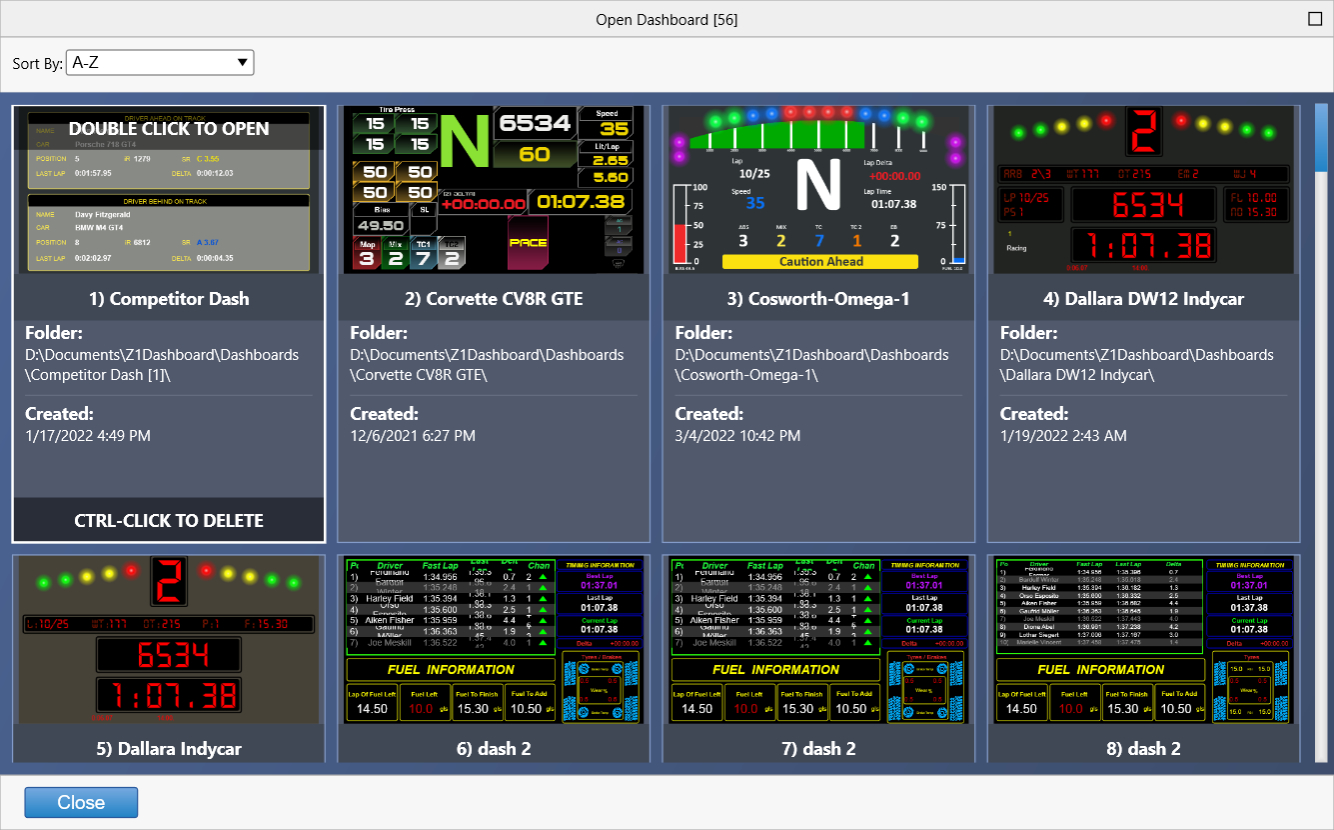 Object Pinning: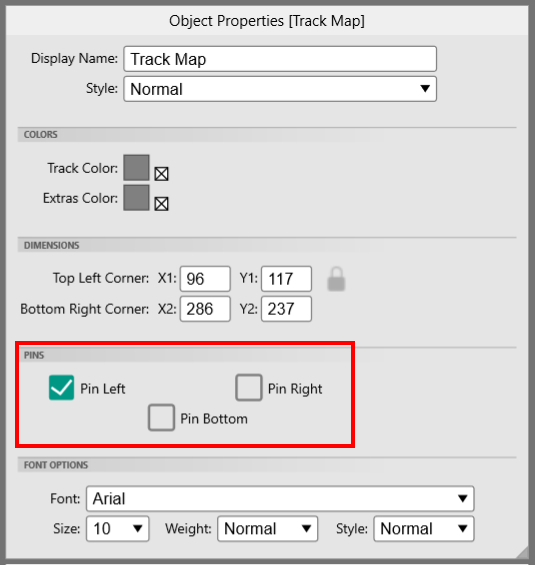 Warning Animations: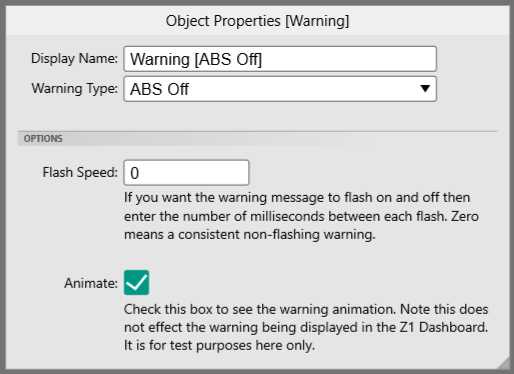 Flat Track Maps: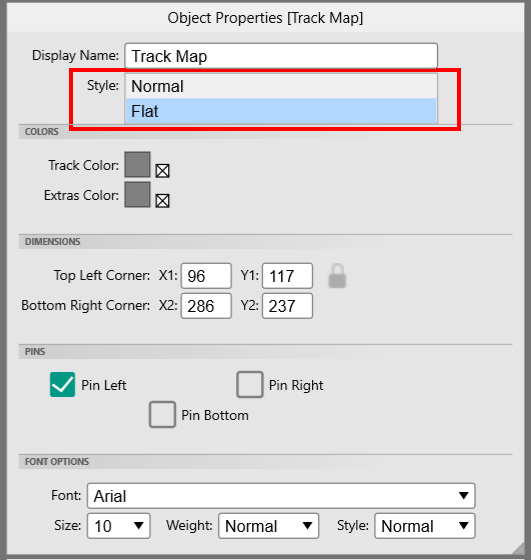 New Standings Options: